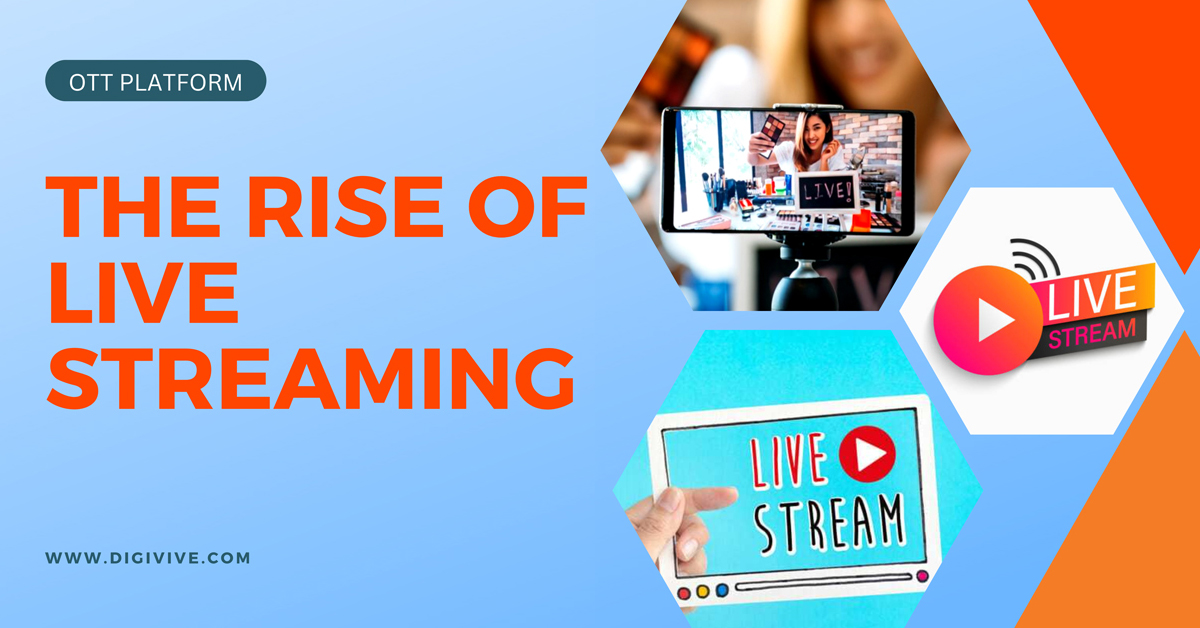 The Rise of the 'Super OTT viewers in Europe: The Future of Television'
The Rise of the 'Super OTT viewers in Europe: The Future of Television'
Video streaming is becoming more popular in Europe other than in the United States. The European over-the-top (OTT) sector is also thriving, demonstrating that streaming video online has become the mainstream. Subscription revenue from OTT platforms is predicted to reach $18.24 billion by 2025, representing a 13.5% CAGR (Compound annual growth rate) between 2019 and 2025.
Western European OTT TV revenues will reach U$45 billion in 2027; up from $26 billion in 2021, according to figures produced by Digital TV Research.
Meanwhile, Netflix reported 66.7 million users in the EMEA region (Europe, the Middle East, and Africa), with Western Europe accounting for 80 percent of the total.
European companies are utilizing OTT in a variety of innovative ways. Global sports broadcasters such as ESPN are paying equal attention to Europe as they are to the United States and regional or local sports leagues and franchises are using streaming to provide fans with multiple viewing options.
SVoD OTT video revenue in Europe touched $14.2 billion in 2021. It was $1.8 billion in 2015. In another year of double-digit growth. Meanwhile, multichannel revenue has fallen from $3.9 billion to $35.7 billion since 2015.
Western Europe will see 196.3 million users of OTT services, or 45% of the population, by 2024.
The market is divided into Germany, the United Kingdom, Italy, Russia, France, Spain and the rest of Europe. Based on countries, the market is divided into the United Kingdom, France, Russia, Germany, Italy, Spain and the Rest of Europe.
The main strengths behind the growth are:
Size of the EU economy

A large and highly educated, adaptable workforce
Increasing speed and capability of devices and services, enhanced performance & price control.
OTT Consumer Trends in Europe
Growth in viewing the online video will be contributing to some of the increased data use, as will the increase in connected devices. In the United Kingdom, half of all households now have a smart speaker. Almost every households now have either a connected or smart TV. In 2020, people in the United Kingdom watched an average of 3 hours and 12 minutes of broadcast television (live, recorded, and catch-up).
Smartphone & TV Owners
Smartphones and Smart TVs, in particular, have shifted viewership trends dramatically. According to Frost & Sullivan, 65 percent of all Internet users are active video viewers via connected devices such as tablets, PCs, laptops, smartphones, and smart TVs. Today's SVOD platforms strive to provide an interactive user experience regardless of the device.
Europe is a key market for smartphone manufacturers, with a combined 862.5 million subscriptions expected across Central, Western and Eastern Europe by 2026.
Switched to OTT in a period of COVID
OTT services are influencing viewing habits across all age groups, but particularly among younger viewers. Broadcasters (for example, catch-up TV) and online providers provide these services (e.g., Video-on-Demand by Netflix, clips by YouTube). The graph below depicts how viewers in the United Kingdom spend their 4 to 4.5 daily hours of viewing time.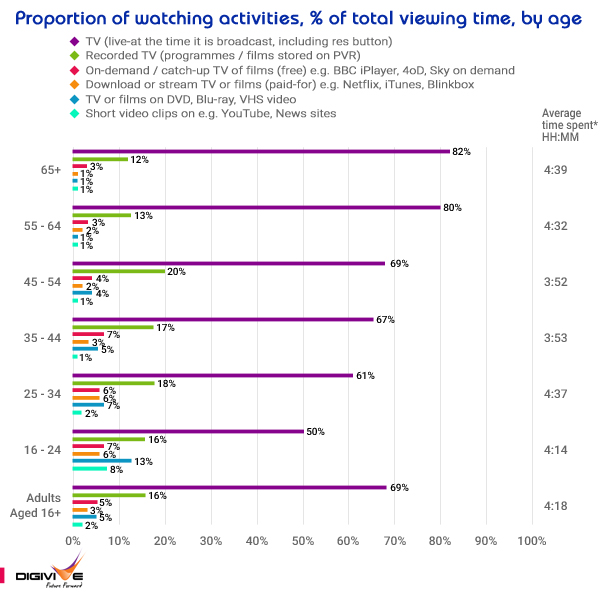 GLOBAL INTERNET PENETRATION
Internet penetration in Europe was expected to be the highest among world regions in 2021, rising from almost 60% in 2009 to 87 percent in 2021. As of 2021, Africa had the lowest internet penetration rate in the world, at 33%. The overall global internet reach in the same year equated to an estimated 4.9 billion internet users globally.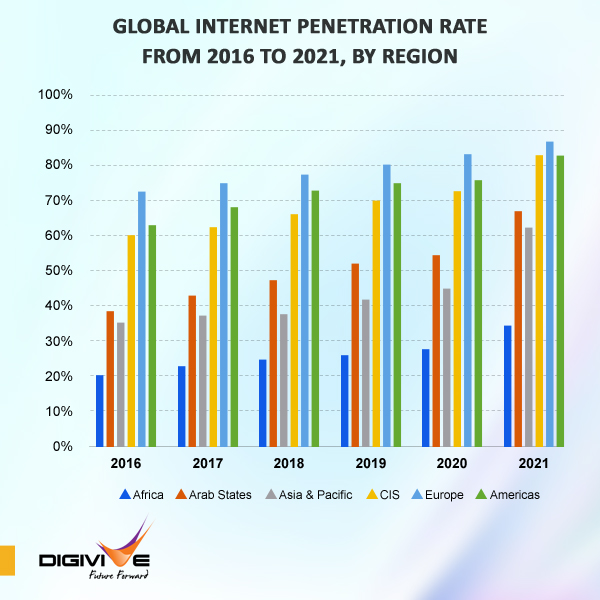 The estimated current worldwide population was 7.9 billion, and approximately 5.20 billion people have access to and frequently use the internet. That means that 66.2% of the world's population uses the internet.
From the year 2000 to 2022, the usage of the internet increased by 1,355%.

In 2022, Asia will still have the majority of internet users. 2,790,150,527 people in Asia are online, which makes up 53.1% of the global internet population.

93.4% of North America and 88.4% of Europe have access to and use the internet. These are the two regions in the world with the highest internet penetration rates.

The Middle East has seen a 6,141% growth in internet usage since 2000.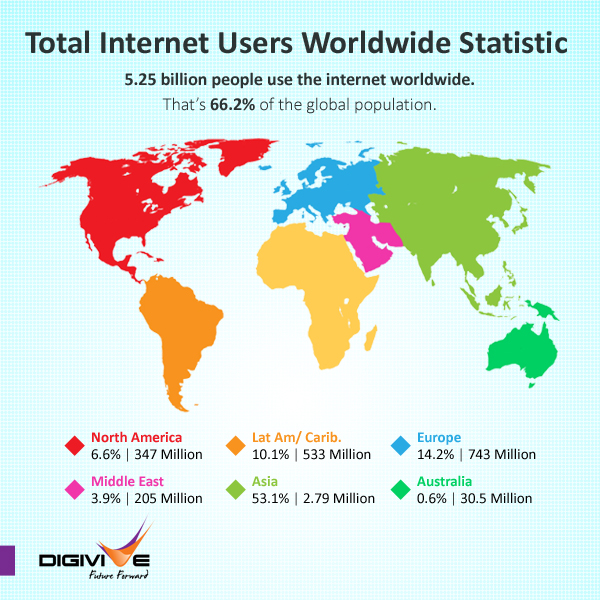 The most popular video streaming platforms based on the most recent information are:
✓ YouTube: 1.8 billion unique monthly visitors.
✓ Netflix: 150 million unique monthly visitors.
✓ Vimeo: 130 million unique monthly visitors.
✓ Yahoo! Screen: 125 million unique monthly visitors.
✓ 100 million unique monthly visitors on Daily Motion.
✓ Hulu: 75 million unique monthly visitors.
Major native languages:
✓ German ✓ Russian ✓ Italian ✓ English ✓ French
Major foreign languages
✓ English, by far
✓ French
✓ German
✓ Russian, mostly in Eastern Europe
TRADITIONAL PAY-TV AND OTT RETAIL REVENUE
Traditional pay-TV and over-the-top (OTT) video, resulting in lower gross Subscriber losses and net additions are at an all-time high respectively. As limits are lifted in 2021, consumers who wished to lower their overall TV and video spending had to choose a decision between traditional pay-TV and over-the-top video Several of these customers choose to keep their OTT video services while canceling their cable subscriptions. Third-party OTT video ASPU will overtake traditional pay-tv ASPU in 2022; third-party OTT revenue will exceed operator revenue by 2026.
EASTERN EUROPE TV-MARKET
According to a new report from Digital TV Research, Eastern European OTT TV and video revenues (for 18 countries) will reach $1,976 million in 2021, up from $26 million in 2010 and $454 million in 2015.
OTT SERVICE SOLUTION PROVIDER
Digivive Services is an enterprise platform that enables content owners to launch their own video streaming platforms similar to Netflix, YouTube, and Hulu. Digivive is the world's one of the top All-in-One OTT Platform providers, enabling you to launch White Label Multi-Device OTT streaming & Video Streaming Platforms with Video on Demand (VOD), Live Streaming, Monetization and much more. You can also launch Audio Streaming Platforms that provide Music Streaming and Live Audio broadcasts with digivive services. They provide different solutions to help businesses monetize their video content by providing them with their own white-label OTT platform.